06 Aug

How Air Sealing A Home Can Help You Improve Efficiency Of Energy?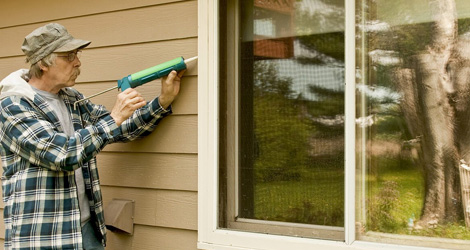 When we talk about homes, we can not forget about home energy efficiency. It is difficult for many people to address this issue, on a large scale. Making your home energy efficient is not about just replacing a few light bulbs with LED or compact fluorescent bulbs. It is more than this when it comes to home renovations on a larger scale.
Lower Monthly Cooling and Heating Bills
The monthly cooling and heating bills reduce when the house is air sealed. How? The air loss in your apartment reduces and hence the bills. The outcome also means a reduced need for an HVAC unit to function overtime to attain an ideal temperature that your thermostat is set for. If you use your HVAC less, it implies reduced monthly bills.
Reduced Air Loss
An air leakage caused due to improper insulation- the problem can both ways. We are not dealing with drafts here, it is the matter of home cooling and heating system to work overtime in order to compensate for the air lost. An insulation spray foam will help you in insulating your house and make it possible for clean air to be locked in. It is effective in sealing air wherever it is applied.
Right Size Your HVAC Unit
Have you thought of replacing your HVAC unit with a smaller one? Do you think with a smaller HVAC unit, you will save a lot on heating and cooling bills? Maybe you think that a smaller unit needs to work less hard. That is all true. Not only you make it energy efficient but you are looking great savings too.
More Comfortable Home
Sealing air in your home with spray foam insulation greatly reduces the chances of experiencing cold spots within your home. As the tiny spaces in the building envelope are sealed, the cold spots above the garage and an unconditioned living room can be forgotten about. This all helps in reducing the escape of cold air from your home.
A reason to increase the efficiency of your home energy is vast. It pays off both the long term and short terms. Sealing off the air with the help of spray foam insulation is a great way to take a step towards energy efficiency and make your home a comfortable place to live in.
Reach out to a professional and licensed service provider in your area- Efficiency Insulation. If you want energy-saving solutions, contact them, and get an all around the clock service.